Corbit Duct Humidification
Corbit Duct Humidification
Description....
Merlin's latest air humidification Corbit has been designed so it can be easily integrated into existing ventilation and air conditioning systems. Along with an automatic control system and humidity sensors, it delivers efficient and economical air humidification.
The Corbit features the patented Orbit Wing design, which, makes it possible for the aerosol to swirl on the separation edge. This makes the ultra-fine aerosol fly in a circle, for a longer time but for a shorter distance.
This process results in extremely short evaporation distances, which makes it highly hygienic and particularly space saving.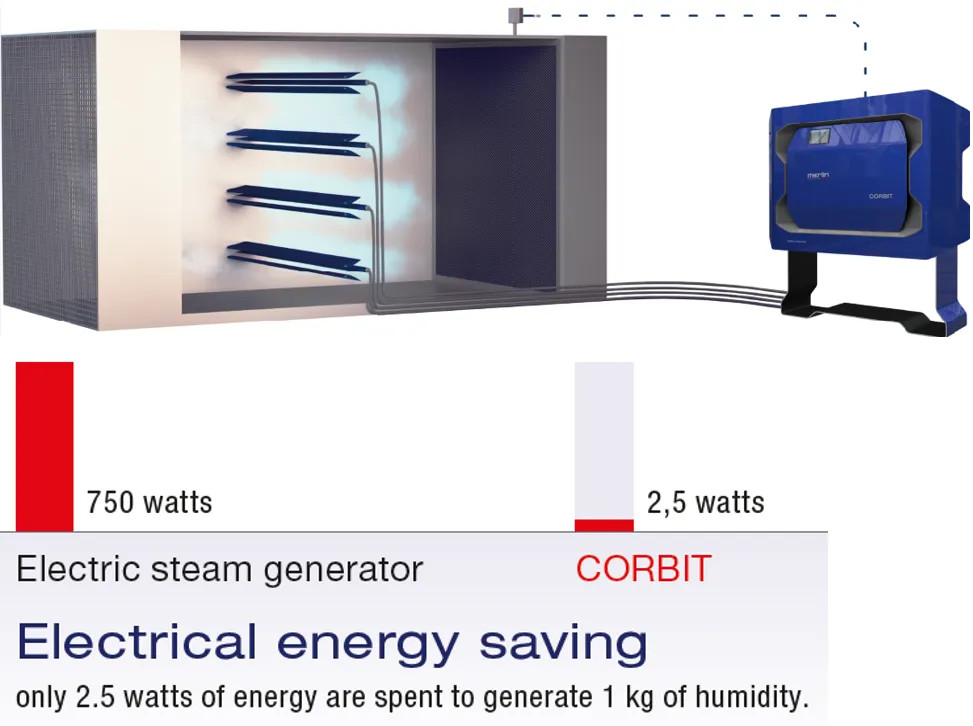 Benefits
Up to 98% evaporation efficiency
Up to 99% electrical saving (when compared to electric steam humidifier
Low energy use of only 2.5 watts
No chemical used to maintain water quality
Easy installation due to modular design
Can be integrated into any duct system
Patented combination of step control & pressure regulation
High levels of regulatory & safety
All wetted parts are made of anti-corrosive V2A stainless steel
Minimum maintenance
Short evaporation distance
Oil & maintenance free pump