Lightweight Pressure Tank
Stainless Steel Pressure Tanks
Lightweight Pressure Tank
Description....
Lightweight material pressure tanks, type LDG
These thin-walled containers are made entirely of stainless steel. The tanks can be opened easily, using the quick-release grip locks.
Pipe to material outlet
Material outlet ball valve
Optional agitator
Air inlet fitting assembly with pressure regulator, pressure gauge, safety valve, and venting
Quick-release grip locks.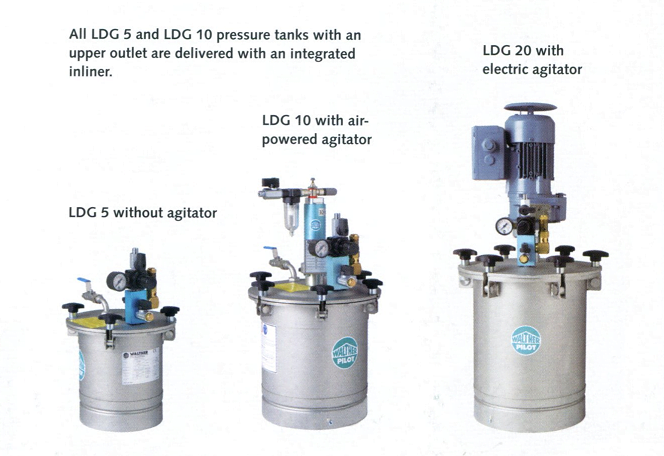 Inliners
Inliners effectively protect the inner walls of the tank against soiling. They are made of thin but very strong polypropylene and can be used for all common water-based and solvent-based materials. To prevent electrostatic discharge, the material is electrically conductive.
Inliners for LDG 5 (5 in a package): V 43 000 50 000
Inliners for LDG 10 (5 in a package): V 43 001 00 000