Humidification Systems
Commercial and Industrial Humidification Systems
Humidification is the artificial regulation of humidity in environments. When the atmosphere becomes too dry, moisture is drawn from surrounding materials within the environment such as furniture, paper, textiles, fruit, animals and even people. Low relative humidity is not only uncomfortable, it can be damaging to equipment and materials. It also causes static electricity to generate which in turn produces unpleasant effects in many cases. Sealpump humidification systems solve these problems efficiently and reliably, and have low maintenance and operating costs.


Office Humidification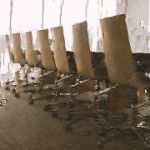 Offices controlled by air conditioning in the summer and heating in the winter can have a detrimental effect on employees' health, decreasing productivity and increasing time at work lost through ill health. For more information, see our Office Humidification page.


Data Centre Humidification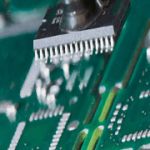 If you have too much humidity in your data centre, it can lead to condensation, and this can lead to corrosion and electrical shorts. Insufficient humidity can cause electrostatic which is a danger to electronics. For more information, visit our Data Centre Humidification page.


Our Industrial Humidification Technology
Our Sonicom fogging nozzle is ideal for increasing the level of relative humidity within a room by introducing moisture back into the air without causing wet areas or excessive water drop out.

To complement our own technology, we are also proud to be associated with Merlin Technologies of Austria, who's range of high quality humidification and measuring equipment help create the perfect environment for whatever application you may have.  Merlin systems are used successfully throughout the world helping create better business conditions through efficient humidification technology.
Why Sealpump?
One of the world's leading suppliers of air humidification systems

Low maintenance and low operating costs

Very low energy consumption

Eliminates dust, mould, bacteria & virus

Plug and play installation

Reduction of wastage in production

Reduction of static electricity & dust

Improved indoor climate
Related Products:
---